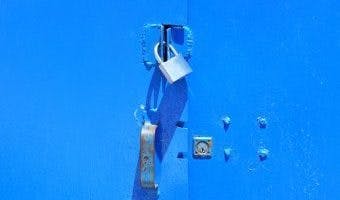 The Financial Conduct Authority (FCA) recently released their monthly Regulation Roundup newsletter for July 2018, where they draw attention to the fact that regulated firms – and their Appointed Representatives – need to be sure to use FCA regulatory status in a way that is fair, clear, and not misleading. This includes the use of icons and other graphics, and particular attention is drawn to the use of icons depicting padlocks, checkmarks, and shields (or any other imagery that could give the impression of security, guarantees, or FCA approval).
The FCA have signalled that they have recently conducted a review on this matter, and have issued this communication to advise regulated firms that the misuse of regulatory status and/or misleading imagery "could lead to consumer harm and is against [the FCA's] rules."
Regarding the use of regulatory status, the FCA have advised: "Firms must not indicate or imply that they are regulated or otherwise supervised by the FCA in respect of business for which they are not regulated by the FCA (GEN 4.5.4R)."
This follows on from a statement issued by the FCA in April 2016 which advises firms must obtain the FCA's permission prior to utilising the FCA logo on any documentation or promotional material.
As part of our umbrella authorisation services at ShareIn, we assist our Appointed Representative clients in preparing websites, offer documents, and other financial promotions which meet FCA standards on being fair, clear, and not misleading. We always strive to adhere to both the letter and the spirit of FCA guidance, and with that in mind we will be paying special attention to references to the FCA and the use of images and symbols in all promotional materials.
Photo by Chris Barbalis on Unsplash
Tags: Regulation